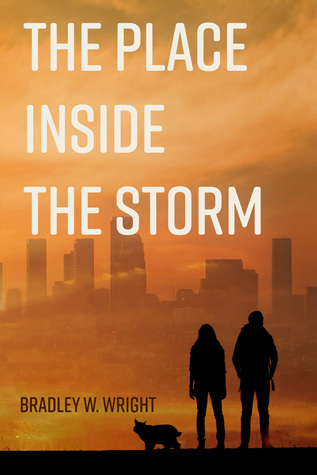 4/5 stars for a Scifi/Dystopian novel with a very relatable and ownvoices autistic main character.
"Being weird is okay."
There are two words which are very prominent in my notes for this ARC: same and relatable. The way Tara felt emotions from her parents wash over her, the way her sister Zoie said she was lazy, the way she'd been bullied, the way her brain felt out of phase with her brain, the way she hid her true self, her loneliness, her social awkwardness, her meltdowns… I've honestly never read a book with a main character who's so much like me. And I know not everyone cares about representation in fiction, but I do. I don't always want to be inside of the head of someone I don't fully understand. I did understand Tara, and that was nice for a change.
But enough about the main character. The story itself was very interesting. A world in which corporations have taken over and decided to put implants in people's head to make them all fit the norm… that world is really just a few steps above the world we live in right now. And that thought is scary. When Tara finds out they want to do this to her, she decides to go on a run with her AI bobcat Xel. As they flee, you can really see the bond between the two and how both their talents come to use.
The world Wright created is one of the few dystopias I do see happening at some point. The technology and the emotions of the main character are quite well-described. However, I did miss more description of the actual environment and I will admit that because this is an ARC, there were some minor mistakes/typos.
The pacing throughout the book is decent. A big portion of the book is a repetative process of Tara and Xel trying to get from one place to the other. This process doesn't really get too slow or too fast, if you know what I mean. And the constant travel stays interesting, as you learn more about the world, meet new characters, etc.
I do feel that as a non-American I might have missed out on some things. It took me a while to understand what they meant by PacNW (Pacific North-West) and such, and that's something which could easily be avoided. (Or maybe I'm just an idiot, I don't know).
There is one character in this book whose name I won't mention as to not to spoil anything, and I like how the author made sure he wasn't portrayed or seen as a burden. He wasn't used as a plot device, but as an actual person.
Also, it was very refreshing not to have an insta-romance for once. Again, I'm not going to spoil this, but the relationships in overal in this book were well-written.
A thing that might be problematic is that the 'evil' corporation that wants to put in implant into Tara's head is known by a Chinese name. It feels like a bit of a stereotype, as the corporation is very controlling and all, but I don't think I can speak for such things.
Near the end of the book, autism gets explained. This is nice, but it's done in a bit of an info-dumpy way, which is a shame.
Overall, I enjoyed this ARC and am glad my friend Ayah made me aware of its existance. Thanks to the author and Netgally for giving me the opportunity to read and review this.
Best,
Rachel
Graceful Goddess